06/2023  GRAFT-IN, in cooperation with its representative IES Medical, Launches Operations in Kazakhstan and Secures Strategic Partnership with Ministry of Health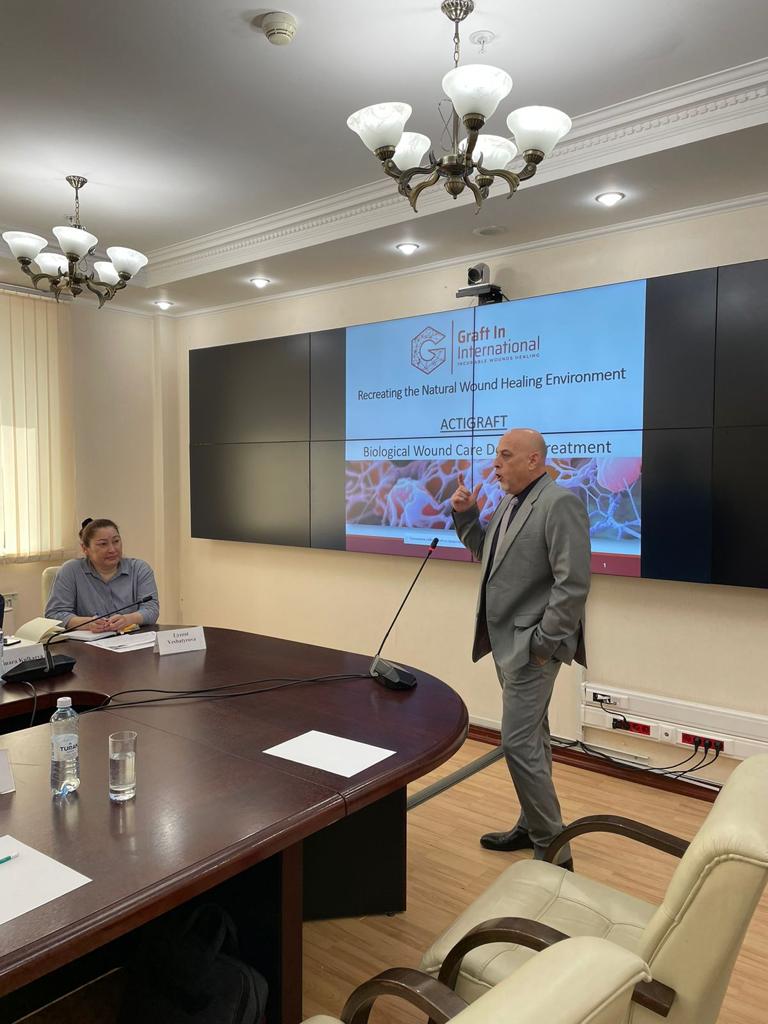 [Astana, June 7, 2023] – GRAFT-IN,  is pleased to announce the successful launch of its operations in Kazakhstan. On June 7, 2023, GRAFT-IN's CEO, Mr. Nitzan Harduf, attended a strategic meeting at the Ministry of Health, which marked a significant milestone in the company's expansion efforts in distributing the ActiGraft® wound care product.
The meeting was attended by high-ranking officials, including the Deputy Minister of Health, department managers, and government hospital managers. in this  strategic meeting, GRAFT-IN introduced its groundbreaking medical solution, ActiGraft®, and presented the  potential for transforming healthcare practices in the country.
We are happy to report that the Ministry of Health, acknowledged the value and potential of ActiGraft®, and granted their approval to commence collaboration with GRAFT-IN in both the public and private sectors.
This significant partnership opens new doors for GRAFT-IN and IES Medical to contribute to the enhancement of healthcare services and patient care in Kazakhstan.
 Following the fruitful meeting, GRAFT-IN  was invited to embark on a  collaboration with medical professionals and researchers in a governmental research hospital in the country to  facilitate clinical research on the ActiGraft®'s contribution for wound healing and improving patients' quality of life.
"We are happy to launch our operations in Kazakhstan together with IES Medical and forge this strategic alliance with the Ministry of Health," said Mr. Nitzan Harduf.
"The approval and support from the Ministry of Health demonstrate their confidence in our ability to promote and take the wound healing management in healthcare, through cutting-edge technology, to the next level.
We look forward to working closely with medical professionals in Kazakhstan to improve patient outcomes and make a lasting impact on the  wound management cascade."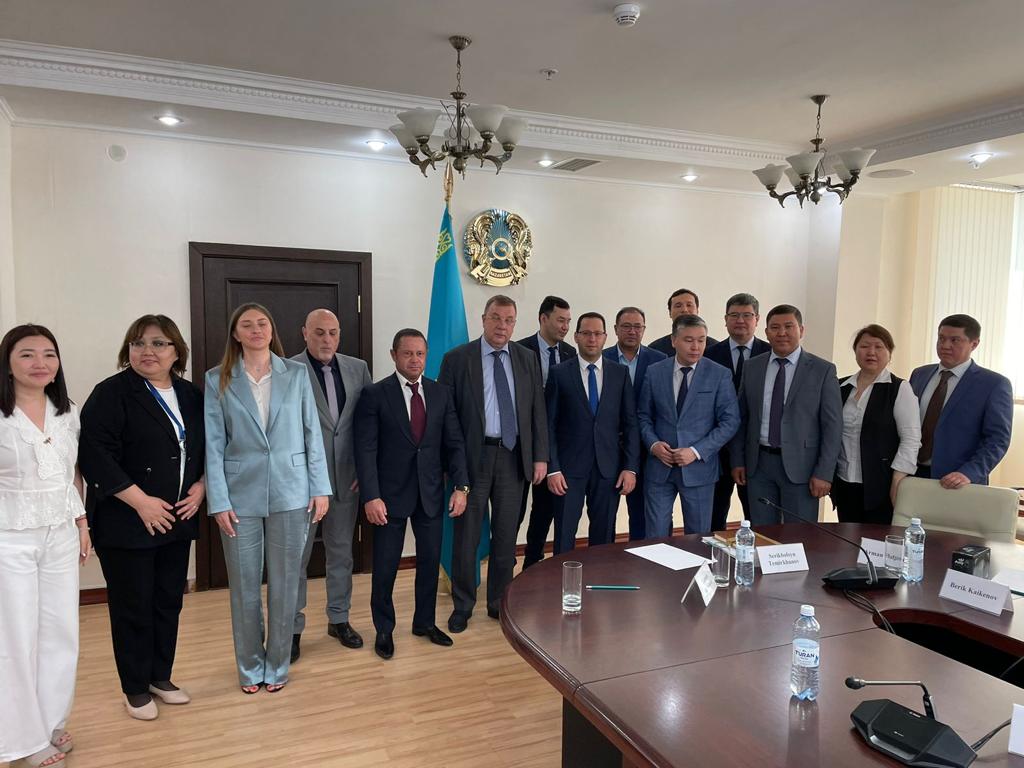 With the initiation of clinical research and the establishment of key partnerships, GRAFT-IN is looking forward to its activity in the Kazakhstani 
About GRAFT-IN:
GRAFT-IN is a leading medical solutions provider committed to revolutionizing healthcare through innovation and advanced technology. The company specializes in groundbreaking medical devices, technologies and treatments that improve patient outcomes and transform healthcare practices globally.