04/2022 An innovative wound care system to help the wounded, has arrived in Ukraine – Thanks to the collaboration between RedDress, a Florida-based Medical Company, Graft-In, a Cypriot medical marketing company and SLAVAMED, our Ukrainian representative.
The group shipped the revolutionary ACTIGRAFT – blood-clotting wound care systems – to Ukraine to help with serious injuries and severe trauma wounds, RedDress announced in a press release Wednesday.
On Thursday, the 31.3.2022, the shipment arrived at the Polish border for transportation to hospitals in Ukraine.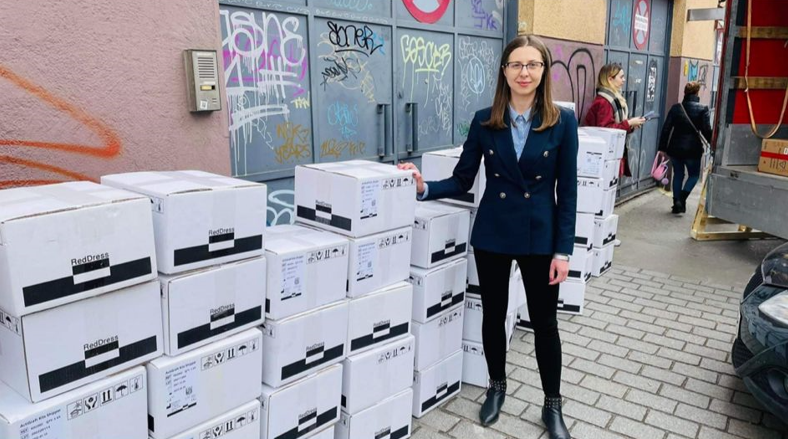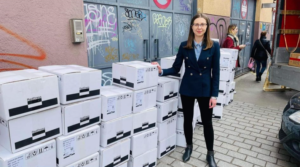 From the Polish border, the ACTIGRAFT was transported by Slava Med Ltd, Graft-In's local representative, to general and military hospitals in Lvov to start providing the treatments for wounded Soldiers and civilians in Ukraine.
Immediately after the delivery of the ACTIGRAFT, Graft-In conducted zoom training for physicians at General Hospital in Leviv as well as at a military hospital with the support of Dr. Arkadiy Savchenko, a leading expert and Department of Surgery in Danylo Halytsky Lviv National Medical University, that will lead the charge to teach Ukrainian nurses, doctors and aid workers, on how to use the ACTIGRAFT for treating wounds.
ActiGraft is a patented technological innovation, used to help treat wounds and allows the production of – a real time – an in vitro blood clot from the patient's blood. After preparing and applying the clot to the wound, the blood clot significantly supports and accelerates the wound care process and stimulates the natural healing mechanism in the patient's body.
Although ACTIGRAFT still considered a new technology, is fast becoming a preferred treatment alternative, especially by doctors who treat complex or chronic wounds such as those who often see leg amputations, postoperative wounds, diabetes, vascular injury and patients with chronic and traumatic wounds including Bedsores. Following its widespread use over the past year, ActiGraft has been recognized as one of the Top 10 Innovations of the Year by Podiatry Today, a medical trade journal.